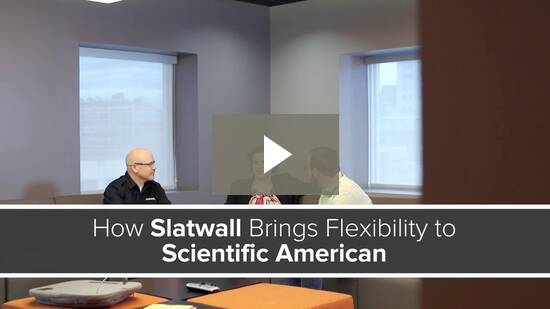 Scientific American, the longest continuously published magazine in the U.S., now offers readers access to its complete archive, back to the inaugural issue in 1845. Scientific American is using ten24's Slatwall Commerce application, an open source software, to facilitate content sales and build custom marketing promotions. Slatwall also provides a platform for subscription, account and customer service management for the www.scientificamerican.com website.
The Scientific American "All Access" subscription, one of more than 20 different subscription offerings managed in Slatwall, provides access to the magazine's full archive. The archive contains more than 165 years of historic medical and technological advancements and scientific discoveries, including more than 170,000 articles. In that history, 151 Nobel Prize–winning scientists have written 245 articles. Gems include original reports of major inventions, such as Alexander Graham Bell's invention of the telephone in 1876 and Thomas Edison's invention of the incandescent light bulb in 1879.
"The ten24 team went above and beyond to deliver this complex project on an aggressive timeline," said Angela Cesaro, Senior Digital Product Manager at Scientific American. "We look forward to continuing our partnership with ten24 and utilizing the Slatwall Commerce platform to meet our ongoing business objectives."
Some of the other highlights of the project include:
Integrations
Two key integrations for the Scientific American website are with CDS Global (http://www.cds-global.com) and the Mura Content Management System (http://www.getmura.com). CDS Global manages Scientific American's print fulfillment enabling a seamless integration of data between CDS and Slatwall.
The Mura CMS was deployed to manage all of the digital content pages for Scientific American, and the tight integration between Mura and Slatwall allows Scientific American to sell access to an entire edition of the digital magazine.
Reporting
The built-in Slatwall reporting engine provides a framework for Scientific American to create any number of reports related to sales, promotions, orders, returns, and transactions. These reports can be customized by date range, while also adding different dimensions and metrics. The reports can also allow comparison between date ranges and can be exported or saved for future use.
Marketing
Beyond the technology platform and administration functionality, Slatwall provides Scientific American with marketing tools, which can be used to gain more flexibility, speed to market and marketing intelligence than ever before. These include:
Promotions
The Scientific American marketing team can now use the Slatwall promotion engine to deliver promotions through a number of different methods. They can create promotions on individual landing pages, offers for specified products, offer site-wide promotions, or a combination of both.
Landing Pages
With a custom integration between Mura CMS and Slatwall, the Scientific American team can take advantage of expanding landing pages and marketing page functionality.
"Scientific American took the right approach with this complex project. They put their business requirements first and then looked for a technical solution to meet their needs, instead of letting the technology dictate functionality," explained David Crouch, president at ten24 Digital Solutions. The Slatwall Commerce system gave them the flexibility to configure the system according to their marketing and fulfillment logic. And the Scientific American team did an excellent job at steering through all of the inevitable road blocks of a project of this magnitude, we can't wait to continue our partnership."